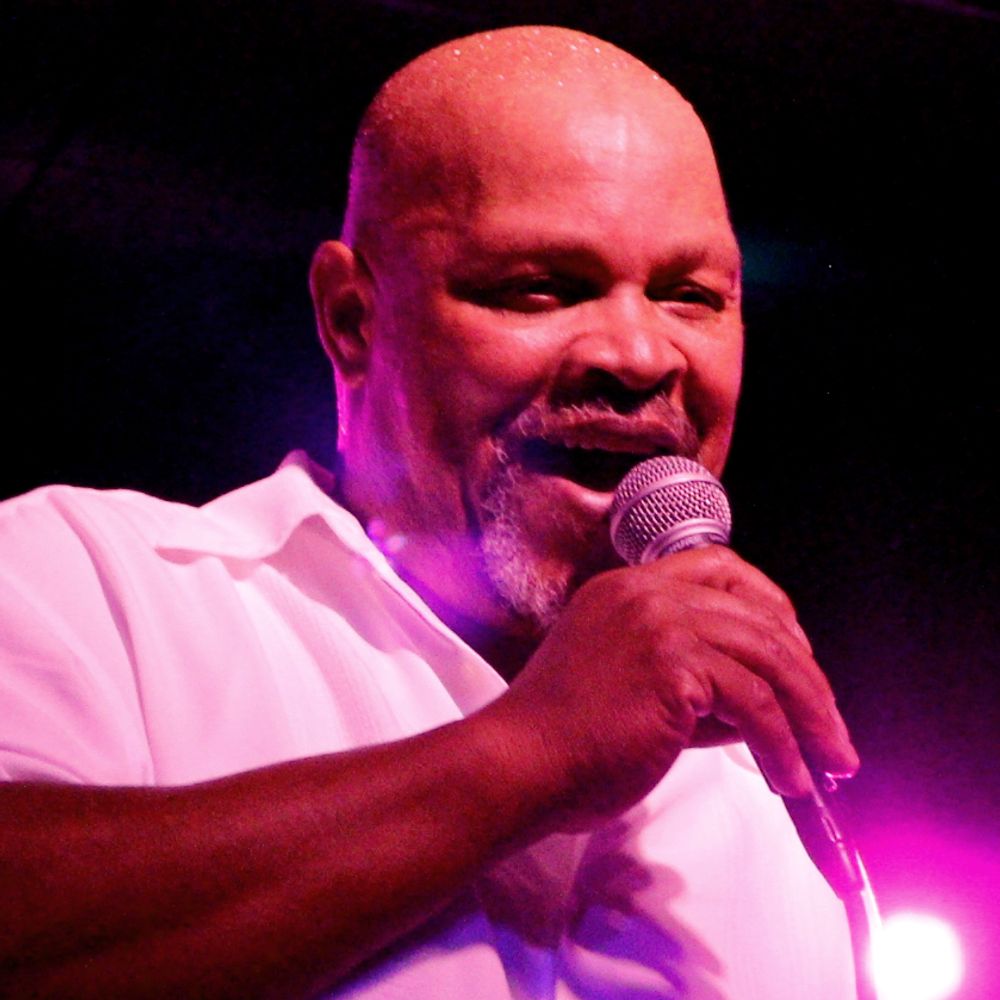 Anton Mallard
Lead/Backing Vocals
Anton is the a tremendous presence out front as one of our two lead vocalists. He is well known in the Denver area from his time as vocalist with Hip Pocket, a hard working Colorado R&B/Soul group. He is a consummate showman and a powerful soulful vocalist. His style dovetails perfectly with Veronica's and his warm personality adds to their undeniable on stage chemistry.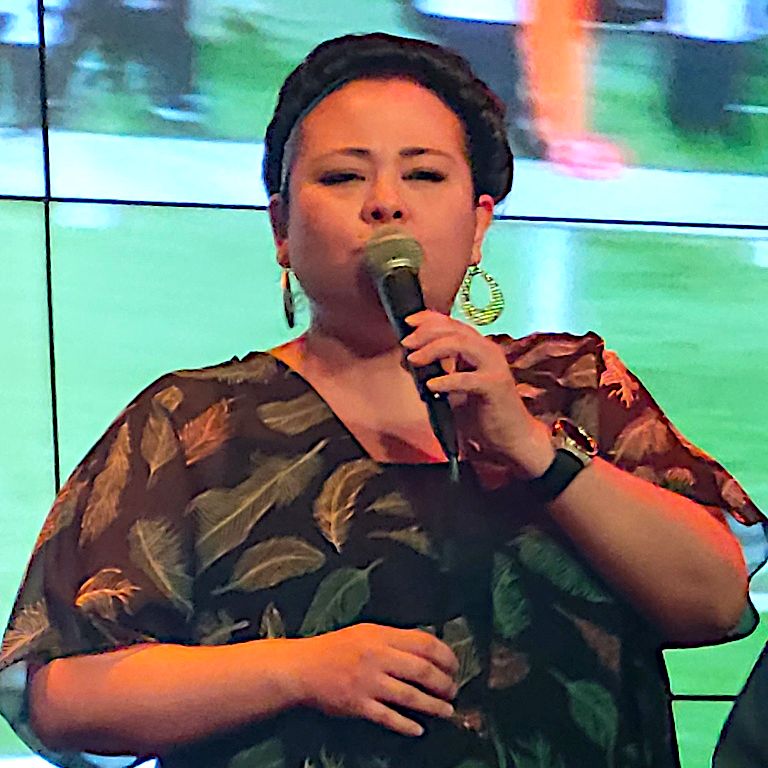 Veronica Gallegos
Lead/Backing vocals
Veronica is new to the group but is also a well known vocalist from Denver. She excels at an enormous range of material ranging from hits from the 50's through present day to latin & Spanish language music. Small in physical stature, but a vocal giant. She's got a sweet yet powerful voice that will take you by surprise. We are excited to have Veronica in the group.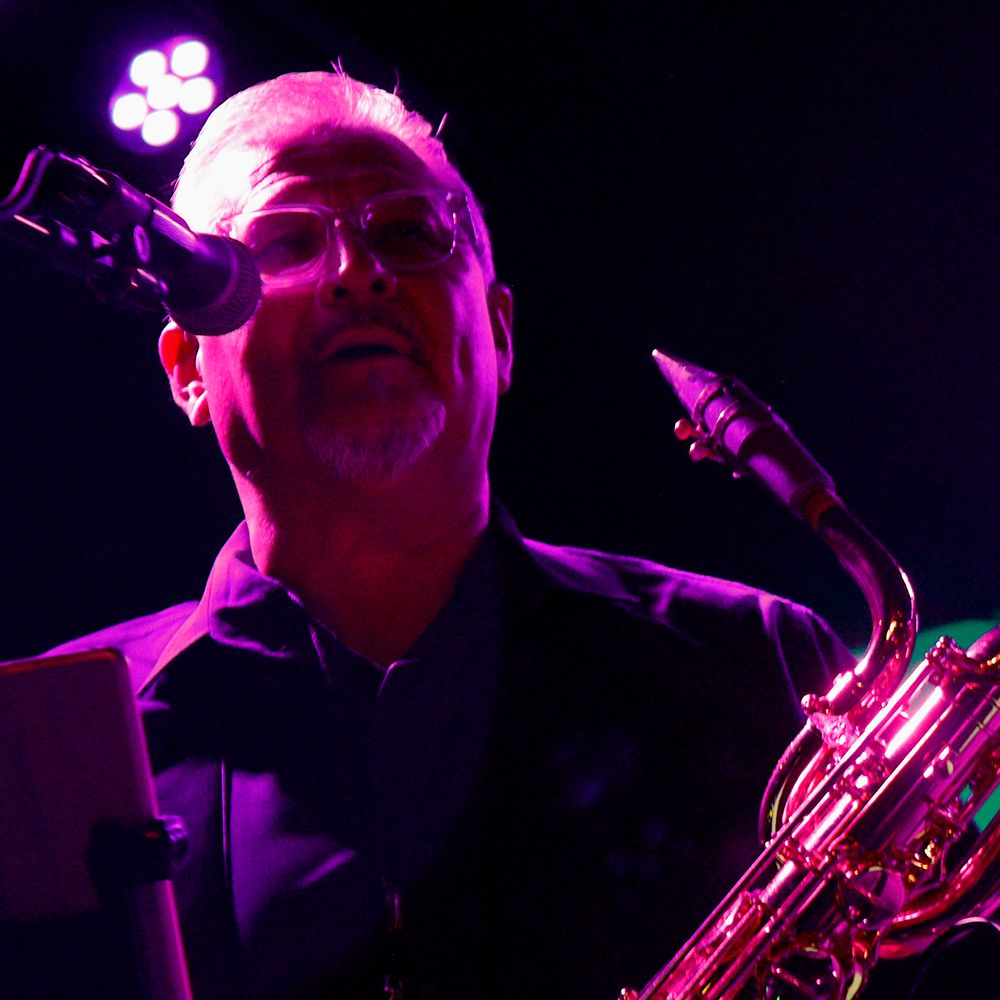 Joey Mora
Bandleader/Baritone Saxophone/Backing Vocal
Joey is the bandleader and manager for Brass Attack. He's a multi-instrumentalist including baritone, tenor, alto, and soprano saxophones. A native of the beautiful state of Colorado, he has been performing for decades with such bands as Aztlan, Metro Horns, Latin Sol, The DeLeon Brothers Band and others. While he enjoys all types of music, he's particularly inspired by the legendary Tower of Power.
Big Chris
Saxophones
Chris is the most soulful of any of the great saxophone players we've been lucky to have in the group over the last few years. This guy is integral to the arranged parts in our music, but really excels as a soloist, with an expressive style full of emotion. Come hear him at our next show.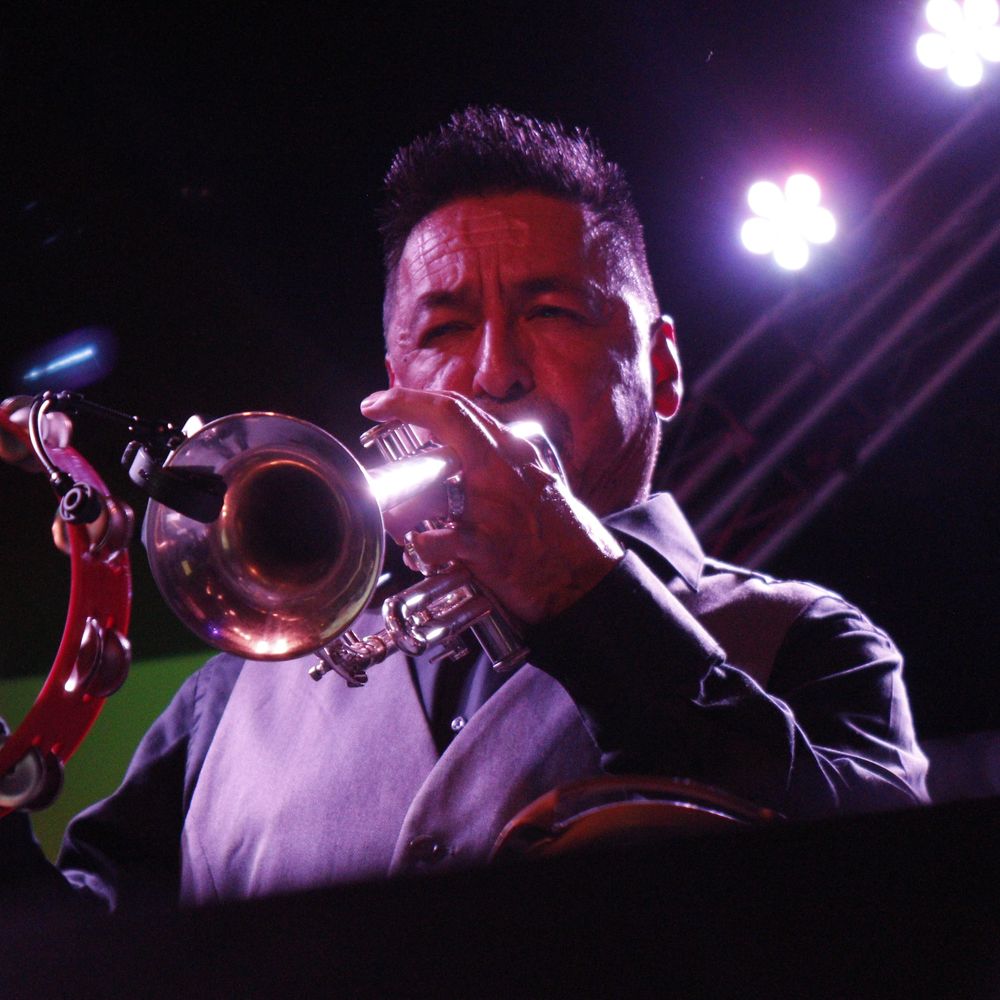 Richard Martinez
Trumpet, Flugelhorn, Backing Vocals
A native of Denver, CO, Richard often  can be seen on stage with side projects when he's not performing with The Brass Attack Band. He's equally at home as either a section player or soloist and is known to make the ladies swoon with his melodic flugelhorn artistry. Some of his previous Denver area bands include Stratus, Rhythm Express, Jamedica, Brick City, Remedy, Amor, Amistad, and many more. He has opened for such legendary groups as The Delfonics, Ohio Players, and Midnight Star.
Mike Kadis
Bass Guitar
Mike provides the depth to that funky rhythm, working hand in glove with our drummer to keep your booty shaking all night long. With his understated performance style, he will surprise and delight you with the funk & soul that pours out of him. He's another in the band with a bottomless reservoir of funky chops. Come meet him at our next show!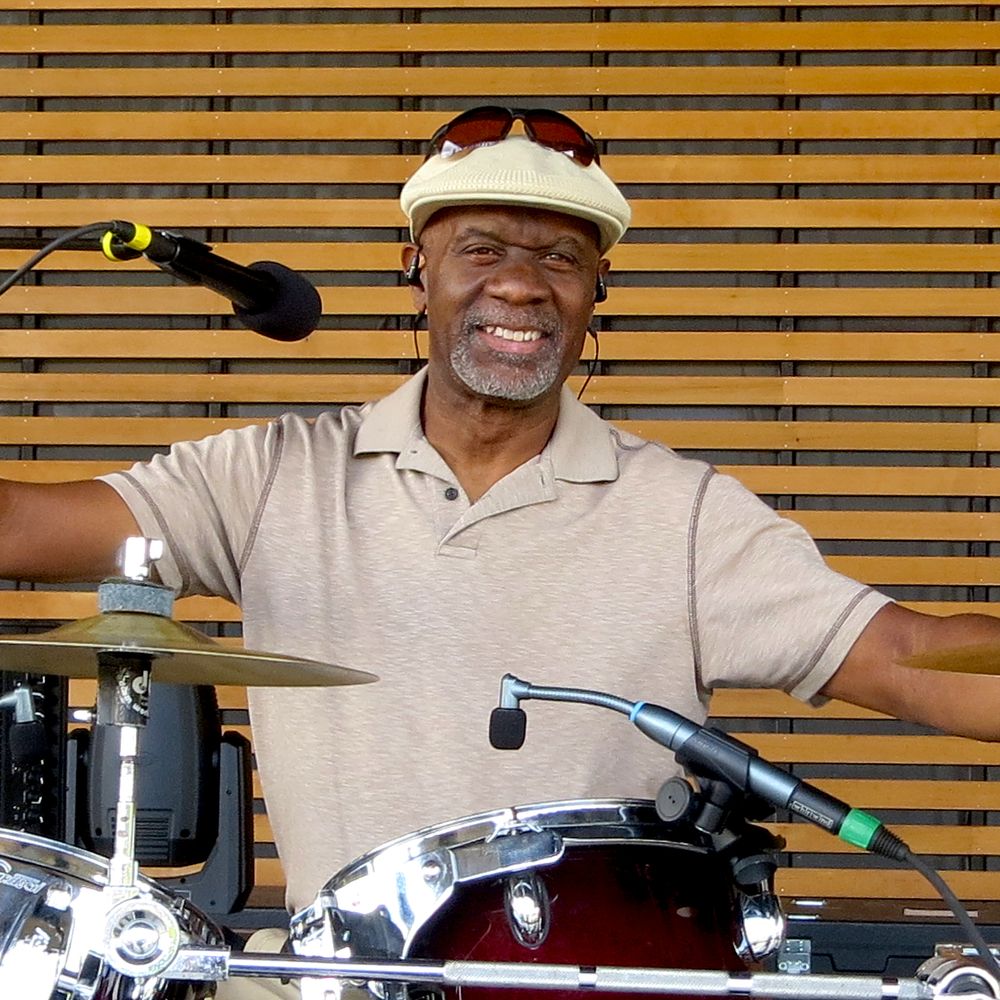 Sam Faggan
Drums and Vocals
Sam is the ideal musician's drummer and vocalist. He has impeccable timing and touch; and drives that funky rhythm that anchors the Brass Attack Band groove. Over his long career on stage, he's performed with too many influential artists to list here - we'd be name dropping.  Sam also sings both background and lead vocals; and is showcased at each of our performances. His soulful baritone voice hits all those low notes and always makes the ladies' hearts melt. 
Rob McDaniel
Keyboards
Rob has toured nationally, most recently with the Sax Pack (Jeff Kashiwa, Steve Cole, and Kim Waters) and has performed throughout Colorado with Soul School. A master keyboardist, Rob weaves old school r&b rhythms alongside threads of modern synth sounds. From sweet and pensive to funk wizardry, he'll shake your booty right on down to the tips of your toes. He also actively performs in his church.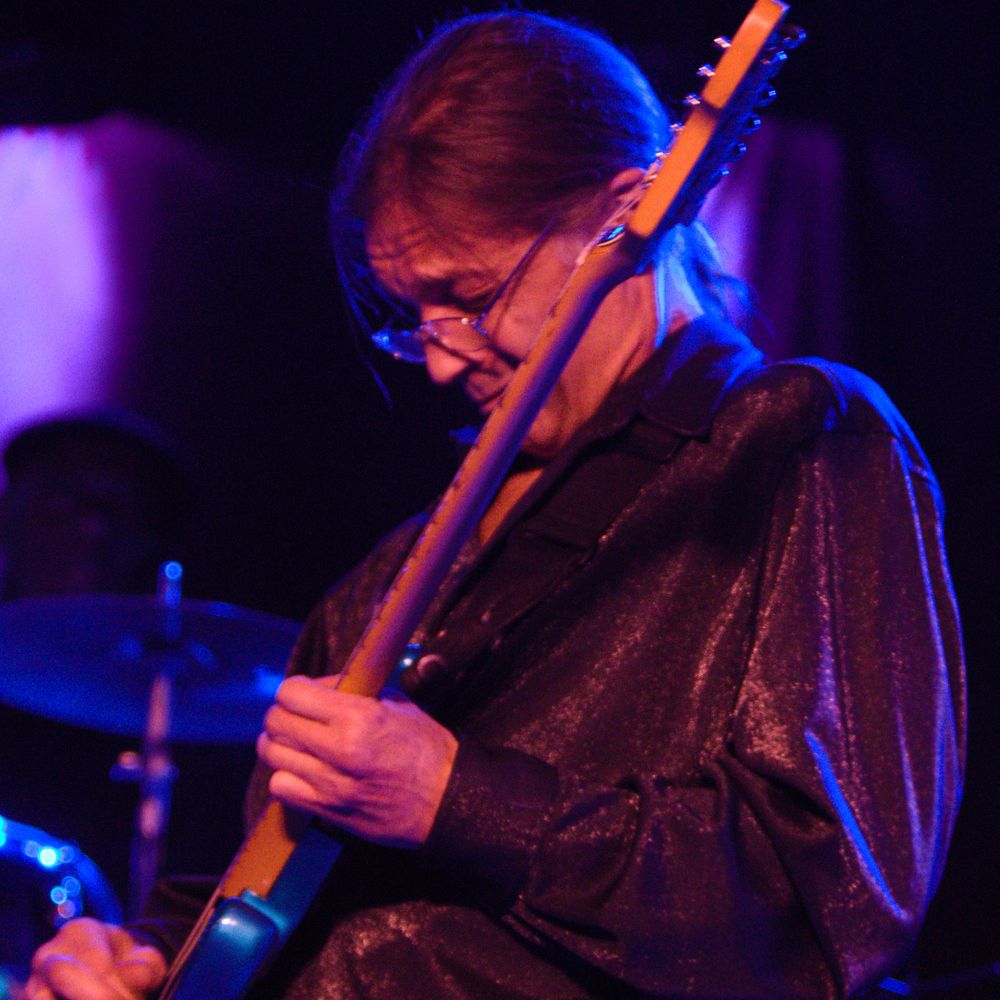 Edwin
Guitars
Edwin has been sweating it out in the Denver area clubs for 30+ years as the lead guitarist in hard working blues/R&B/soul bands including Sol-Fed-Joe, The Informants, The Suitcase Kings, and The R/E Authority. When not performing with The Brass Attack Band, you can still find him on Denver are stages with Dive Bar Diva, a local R&B based group. He's opened for and shared the stage with such artists as Tab Benoit, Hamilton Loomis, Hazel Miller and many others.